Claymont Comprehensive Treatment Center
Treatment Facility
Claymont, Delaware 19703

About Claymont Treatment Center Located in Claymont, Delaware, Claymont Treatment Center is a premier provider of medically-supervised medication assisted treatment for men and women, aged 18 and older. Recognizing the importance of offering additional, supportive services that can ensure successful recovery from a heroin or other opioid addiction, this center provides methadone, Suboxone, Subutex, and Vivitrol detox treatments as well as counseling and education opportunities for all who come to this center for care. Each client is assessed individually and treatment recommendations are based on where a person is in his or her recovery process. At Claymont Treatment Center, adult men and women can realize a rehabilitated life that is not controlled by the vicious cycle of an opioid addiction. What is Medication Assisted Treatment? When a person is addicted to heroin or another type of opioid, such as prescription painkillers, the withdrawal that occurs can often be enough to keep a person trapped in his or her addiction. Medication assisted treatment is designed to further a person's recovery process by alleviating withdrawal, reducing cravings, and blocking the effects of opioids through the use of medications, or maintenance drugs, such as methadone, Suboxone, Subutex, and Vivitrol. Decades of research has demonstrated that this method for treating an opioid addiction is not only safe, but effective in helping people regain control over their lives. Benefits of Medication Assisted Treatment An opioid addiction is one of the most difficult types of addiction to overcome. Those who are prescribed methadone, Subutex, Suboxone, or Vivitrol as part of a recovery maintenance program can benefit in the following ways and successfully overcome an addiction to opioids: * Medications used in medication assisted treatment are safe and pose no harm to one's body when taken as directed. * Methadone, Subutex, Suboxone, and Vivitrol are legal prescription medications. * Medication assisted treatment reduces the risks associated with injection drug use. * Cravings for continued drug use are significantly lessened, thus reducing the risk for relapse. * Withdrawal symptoms caused by opioids are alleviated, allowing an individual to resume a productive life.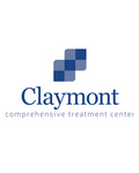 2999 Philadelphia Pike
Claymont, Delaware 19703
(855) 534-5695
Directions and Map

Ages & Modality
Adults
Individuals
Group

My Specialties
Addiction
Substance Abuse
Drug Abuse
Medication Assisted Treatment