Ocean Breeze Recovery
Treatment Facility
Pompano Beach, Florida 33062

About Ocean Breeze Recovery Our mission is To heal the broken mind, body, and spirit - one person at a time - through compassion, perseverance, and unconditional acceptance. To succeed in this mission, our expert services are committed to staying up to date with the latest advancement and information related to drug and alcohol addiction, education, and prevention. Ocean Breeze Recovery's addiction treatment philosophy has never changed. We are always available via phone or email to answer any of your questions or concerns. Treating every individual based on their unique needs requires understanding their every need, what the triggers are, and what the personal challenges are. The journey to wellness begins with action and you have a willing partner in Ocean Breeze Recovery. It is impossible to battle addiction alone and quite frankly there is no reason to even consider it. Professional treatment is only a phone call away and this is the correct way to achieve long-term success and abstinence. Research has proven time and time again that chemical dependency alters the brain's chemicals, even long after a person stops using drugs or abusing alcohol. Licenses and Accreditation: Ocean Breeze Recovery is proud to be Nationally recognized for our high quality of standards, with a Gold Seal, Accredited by JCAHO "The Joint Commission on Accreditation of Healthcare Organizations". We are also licensed by the Florida Department of Children and Families. In addition, we are an approved education provider through the Florida Certification Board, the Florida Department of Education and the National Association for Alcohol and Drug Addiction Counselors (NAADAC). Ocean Breeze Recovery is firmly committed to endorsing the prevention of drug and alcohol abuse. We firmly believe that drug and alcohol addiction is a completely preventable disease. This is supported by results from a recent National Institute of Drug Abuse funded research study which showed that prevention programs involving families, schools, communities, and the media are extremely effective in reducing drug and alcohol abuse. However, we do understand that many events and cultural factors affect drug and alcohol abuse trends. Addiction Treatment Philosophy At Ocean Breeze Recovery our Addiction Treatment Philosophy focuses on treating each person individually because we believe that every individual has unique challenges and specific needs. We are a dual-diagnosis program with a full continuum of care options. We utilize a people-centered philosophy that offers a welcoming and sincere atmosphere. Every treatment plan is highly individualized every step of the way, starting with admissions through our multi-phased dual-diagnosis treatment and continues through aftercare support. Each layer of treatment has the individual in mind. By doing this we believe that we give our clients and their families with the utmost respect, consideration and compassion. We begin your journey at Ocean Breeze Recovery Center for Addiction Treatment with a clinical assessment by our professional staff. This is when your treatment plan begins and the precise level of care for you is determined. Ocean Breeze Recovery Center for Addiction Treatment offers a dedicated team of addiction professionals with decades of combined experience in the field of addiction psychology.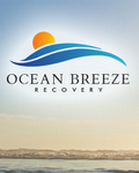 2413 East Atlantic Boulevard
Pompano Beach, Florida 33062
(877) 798-4614
Directions and Map

Ages & Modality
Adults
Individuals
Family
Group

My Specialties
Drug Abuse
Alcohol Abuse
Dual Diagnosis
Addiction
Anger Management
Anxiety
Behavioral Issues
Bipolar Disorder
Chronic Relapse
Codependency
Depression
Eating Disorders
Family Conflict
Grief
Impulse Control Disorders