Bettina V Fiessinger
Counselor, PsyS, LMHC, NCC
West Palm Beach, Florida 33407

Are you having problems communicating with your child? Is your child struggling at school or socially? When working with children and teens, it usually involves self-esteem and efficacy problems, often rooted in family dynamics or an inability to get needs met. This is confounded by learning difficulties. I work with those families and individuals having problems with getting their needs met through healthy channels. Often screening or testing identifies areas of treament focus,or the need for speech, occupational or learning specialists. Anxiety, recognizable learning differences, social awkwardness and the need to feel comfortable with oneself to meet life's speed-bumps are areas of focus in my practice. Learning to deal with these stressors are of great importance in my practice. As a school psychologist as well as a mental health counselor, I bring an understanding of the whole-person centered approach to counseling. Having worked in a psych facility for many years, it is refreshing to know that every-day problems can be dealt with at home and with family support.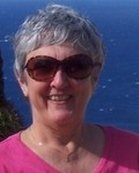 801 Northpoint Parkway
West Palm Beach, Florida 33407
(561) 899-7504
Directions and Map

Ages & Modality
Children (6 to 10)
Preteens / Tweens (11 to 13)
Adolescents / Teenagers (14 to 19)
Children (6 to 10)
Adolescents / Teenagers (14 to 19)
Adults
Individuals
Couples
Family

My Specialties
Personality Disorders
Anxiety
ADHD
Depression
Divorce
Eating Disorders
Dissociative Disorders