Gail L Harris, LCSW
Clinical Social Work/Therapist, MEd, Lcsw
Miami Beach, Florida 33140

After 28 years of experience in working with individuals, couples and group members, my objective is to help others become the best they can be . I truly believe each individual has a gift of special abilities. My areas of special interest include exploring one's sense of self esteem; creating a safe place for victims of sexual abuse, domestic violence; & Holocaust survivors ; enhancing relationship issues thru effective communication skills; and celebrating the issues of aging . I have a woman's on -going monthly group that has recently celebrated twenty years together, exploring passages in life; My fee is $135.00 per hr. I accept insurance if I am on their approved list . I also accept Medicare . I have flexible scheduling opportunities from Monday - Thursday.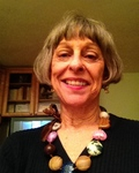 333w 41st Street
Miami Beach, Florida 33140
(305) 417-6608
Directions and Map

Ages & Modality



My Specialties