Paul E. Meschter
Psychologist, MS, CSP
Collegeville, Pennsylvania 19426

To make the best decisions for a struggling student, or provide guidance to one entering a new phase of their education, a comprehensive psychoeducational evaluation can be helpful in formulating meaningful recommendations. Current assessment instruments are available to answer your questions about learning differences; delays in development; atypical or oppositional behavior patterns; difficulties adjusting to teachers and classmates; and how best to motivate the capable student who appears disinterested in the learning process. Assessment also provides information about interventions, specialized instruction and assistive technologies that will improve the student's skill acquisition and motivation to learn. I offer 30 years of experience evaluating the learning needs of preschoolers through young adults. Specifically, I have served a wide range of special needs clients in educational and clinical settings; provided independent educational evaluations to public school students; evaluated private school applicants and determined eligibility for mentally gifted services. More recently, I have specialized in providing A.D.A. format documentation evaluations for learning support and Chapter 504 students who will require continued accommodations or assistive technology after high school. I am a Pennsylvania licensed and school certified psychologist and invite your call to discuss your child's needs.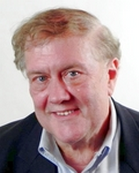 Address Not Known
Collegeville, Pennsylvania 19426
(610) 991-7670
Directions and Map

Ages & Modality
Children (6 to 10)
Preteens / Tweens (11 to 13)
Adolescents / Teenagers (14 to 19)
Toddlers / Preschoolers (0 to 6)
Children (6 to 10)
Preteens / Tweens (11 to 13)
Adolescents / Teenagers (14 to 19)


My Specialties
Asperger's Syndrome
A.D.A. documentation evaluations
ADHD
Academic Underachievement
Autism
Developmental Disorders