E-Nini-Hassee: Girls Outdoor Therapeutic School
Treatment Facility
Floral City, Florida 34436

Proven Program for Adolescent Girls For adolescent girls, ages 12-18, who are having emotional or behavioral difficulties, E-Nini-Hassee Outdoor Therapeutic School for Girls delivers fully-accredited education and counseling services in a therapeutic outdoor environment. Located just one hour north of Tampa, FL, we specialize in helping troubled girls gain the skills and confidence needed to navigate the difficult road from adolescence to adulthood. In fact, that's why we are named E-Nini-Hassee, which means "Her Sunny Road" in the Seminole Indian language. Our Approach At E-Nini-Hassee, we combine individualized therapy with academics and high interest outdoor adventure activities. This holistic approach is a powerful therapeutic combination that brings about long-lasting changes in attitudes and behaviors in troubled girls. Our approach is child-focued and strengths-based. We emphasize increasing self-awareness and helping each girl develop effective problem solving, coping, communication and social skills to become a successful young woman. Tuition & Accreditations E-Nini-Hassee's tuition rate is $225 per day. Our tuition rate is often lower than comparable for-profit boarding schools and therapeutic programs. We also don't charge any additional fees unlike many similar programs. E-Nini-Hassee is not a Medicaid provider and considered "Out-of-Network" for most health insurance plans. We are nationally accredited through AdvancED/Southern Association of Colleges and Schools and the Council of Accreditation and sponsored by the State of Florida Department of Children & Families. E-Nini-Hassee is a program of Eckerd, a national nonprofit with a mission to provide and share solutions that promote the well-being of children and families in need of a second chance.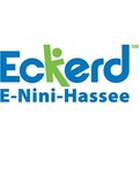 7027 East Stage Coach Trail
Floral City, Florida 34436
(877) 721-9582
Directions and Map

Ages & Modality
Children (6 to 10)
Preteens / Tweens (11 to 13)
Adolescents / Teenagers (14 to 19)
Preteens / Tweens (11 to 13)
Adolescents / Teenagers (14 to 19)
Individuals
Family
Group

My Specialties
Behavioral Issues
Drug Abuse
ADHD
Academic Underachievement
Adoption
Anxiety
Bipolar Disorder
Borderline Personality
Coping Skills
Depression
Dual Diagnosis
Eating Disorders
Family Conflict
Impulse Control Disorders
Mood Disorders