Sanctuary Center-Behavioral Health
Treatment Facility
Huntington Beach, California 92649

Our philosophy of treatment is to provide dignified care with a holistic approach, combining mental health and substance abuse treatment in a coordinated, highly individualized and flexible treatment plan. We believe that the best interest of the client is served when a high degree of individual attention is provided within the framework of group process and education. In order to accomplish this goal. Sanctuary Center offers a very high staff to patient ratio and a clinical team which is composed of a wide variety of highly credentialed professionals all of whom having substantial expertise in the treatment of dual diagnosed, co-occurring and multi-occurring disorders. The ease of transition into treatment varies from person to person and is often impacted by the degree of difficulty precipitating treatment and the symptoms one is experiencing. While some individuals come into care positive, optimistic, and ready to engage others may be anxious, resistant, and experiencing protracted withdraw symptoms. We are prepared to help.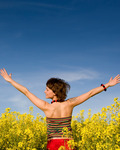 Address Not Known
Huntington Beach, California 92649
(800) 658-1036
Directions and Map

Ages & Modality



My Specialties
Anxiety
Addiction
Bipolar Disorder
ADHD
Chronic Impulsivity
Trauma and PTSD
Trauma
PTSD
Behavioral Issues
Depression