Excelsior Youth Center
Treatment Facility
Spokane, Washington 99208

Comprehensive Behavioral Health Services Excelsior Youth Center is a nonprofit, private agency, located in north Spokane, Washington. For over 30 years we have provided comprehensive behavioral health services (mental health & substance use services) to youth (males and females ages 10-21) and their families through several programs, both inpatient and outpatient. In an effort to serve the whole person, not just a presenting problem, we provide a holistic approach offering specialized services to all individuals, regardless of the program. Multidisciplinary and dual-licensed teams across all programs are combined weekly to consult and ensure they are providing the best possible psychiatric, mental health and substance use services. Individuals experiencing co-occurring issues (any combination of two or more mental health and substance use issues) will find specialists in many fields are available in all programs. Excelsior Youth Center maintains a 55,000 square foot facility and a thirty-four acre site with several outdoor courtyards, sports fields, gardens, recreation courts, swimming pool, gymnasium, hiking trails and more. An onsite medical department and fully accredited Junior and Senior High School ensure the medical and educational needs of residents are met. Please visit our website to learn more about our programs and services. www.excelsioryouthcenter.com Outpatient, Inpatient and Residential Services Outpatient services include: Case management/Individual therapy services, Group therapy services, Family therapy services, Psychiatric medication services, Medication support services, Least Restrictive Alternative (LRA) monitoring services, Day treatment and day support services, Co-Occurring Intensive Outpatient (CO-IOP) services, BRS in-home and therapeutic fostercare support services. Inpatient and Residential services include: Mental health inpatient services, BRS group care services (long-term), BRS interim care services (assessment based or short-term), Intensive Inpatient substance use services (ASAM level-III.5, male only), Recovery house services (ASAM level-III.1, male only), Respite services Education, Medical and Therapeutic Rec. Services SCHOOL: The fully accredited junior/senior high school is operated by Excelsior and is located on the campus. The school also assists students with their GED. Excelsior contracts with Spokane Public Schools for partial funding as a Special School. The education staff consists of five teachers (including several special education educators), an Intervention Specialist and highly qualified Instructional Aids. The school is supervised by an Education Director who has several years experience working in a variety of residential care settings. MEDICAL: Excelsior provides a medical department that provides comprehensive physiological and psychiatric care. Residents receive standard exams, diagnostic testing and regular follow-up care. THERAPEUTIC RECREATION: Individually and in groups, clients have opportunities to participate in therapeutic recreation activities. Excelsior's Therapeutic Recreation Groups (TR-Group) are offered by the Therapeutic Recreation Specialist, under the direction of a master's level Mental Health Counselor, Child Mental Health Specialist and Recreation Therapist. TR-Groups focus on building healthy relationships and address issues clients may be having with their self-concept, social role and quality of life. TR-Group incorporates a local Challenge Course and Equine Assisted Psychotherapy (EAP) provider that have worked closely to create specialized group experiences.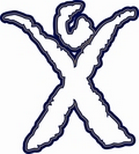 3754 W Indian Trail RD
Spokane, Washington 99208
(509) 740-3561
Directions and Map

Ages & Modality
Children (6 to 10)
Preteens / Tweens (11 to 13)
Adolescents / Teenagers (14 to 19)
Preteens / Tweens (11 to 13)
Adolescents / Teenagers (14 to 19)
Individuals
Family
Group

My Specialties
Dual Diagnosis
Substance Abuse
ADHD
Academic Underachievement
Addiction
Alcohol Abuse
Anger Management
Antisocial Personality
Anxiety
Asperger's Syndrome
Autism
Behavioral Issues
Bipolar Disorder
Borderline Personality
Chronic Impulsivity
Chronic Relapse
Codependency
Coping Skills
Depression
Developmental Disorders
Domestic Abuse
Domestic Violence
Drug Abuse
Eating Disorders
Emotional Disturbance
Dissociative Disorders
Impulse Control Disorders
Mood Disorders