Mr. Don Dockery
Counselor, MS, LPC, CMAT
Bay Minette, Alabama 36507

Do you ask, "Who is this roommate I'm living with and where is the warm passionate person I fell in love with gone?". Are you stuck in a dangling conversation that dances around the real issues? You're not alone. Developing a deeper understanding of self and each other will restore honest dialogue, heal resentments and end anger.If you have trouble meeting and maintaining long term meaningful relations, a healthy frame of reference and clarity to cope with life's challenges will bring you confidence and happiness. Unless you try to do something beyond what you have already mastered, you will never grow. Coaching clients how to meet their perfect life partner, social skills development, pre-marital counselling, childhood development, family counselling, developing career and leadership skills, teaching conflict resolution skills, building confidence, revitalize marriages, overcoming depression and social anxiety, and assisting my clients in living a purpose driven life are my specialties.I am a Addiction Therapist. Through genuineness and trust, a partnership will develop between us to suspend defensiveness and capture attention to understand your specific needs, provide education, reassurance and reclaim control of your life. Change isn't easy. I assign behavioral homework, therefore, I'm on call, free of charge, for telephonic guidance between office sessions..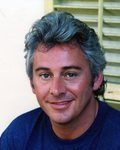 108 North Hoyle Avenue
Bay Minette, Alabama 36507
(251) 599-7339
Directions and Map

Ages & Modality
Adolescents / Teenagers (14 to 19)
Adults
Elders (65+)
Individuals
Couples
Family

My Specialties
Relationship Issues
Life Coaching
Anger Management
Addiction
Depression
Bipolar Disorder
Grief
Impulse Control Disorders
Personality Disorders
Mood Disorders
Thinking Disorders