Bridgehaven, Inc. Mental Health Services
Treatment Facility
Louisville, Kentucky 40203

Living your personal best with mental illness! Are you a person living with depression, bipolar disorder, or schizophrenia? Have you struggled to find caregivers who support you or a family member's desire to live life to the fullest? Do feelings of loneliness, anger, fear, or low self-esteem steal your joy, drain your energy, keep you isolated and feeling unproductive? Bridgehaven is here for you! We provide a range of mental health services specifically designed to help persons living with severe and persistent mental illness including: depression, bipolar disorder, severe anxiety, PTSD, and schizophrenia. Therapists and peer support specialists offer individual services, group therapy, pet therapy, and daily activities designed to help you develop the knowledge and skills you need to live life to the fullest. New, specialized program starting September 2014! Bridgehaven is proud to introduce Recovery 201, a new option for mental health recovery for those who are working or in school. Perhaps you made significant progress in living with a severe mental illness recovery, but want support in a smaller, more personal setting. Would group therapy for depression, anxiety, grief and loss, help you deal with workplace issues, attending school, or other overwhelming stress? The Recovery 201 program is designed for people looking for group therapy and other therapy services who are busy during the day. This program will be offered Monday and Wednesday evenings from 6-9 p each week. Recovery is possible for you! Recovery from mental illness is real, and everyone's needs and preferences are different. Bridgehaven is happy to offer daytiome and evening services to best fill you or your family members need. To find out what Bridgehaven has to offer call today! We can help you develop a personalized plan for recovery with daytime or evening programming to best suit your needs. Call today!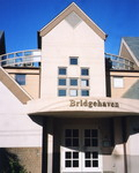 950 S 1st Street
Louisville, Kentucky 40203
(502) 547-2149 x460
Directions and Map

Ages & Modality
Adults
Elders (65+)
Individuals
Family
Group

My Specialties
Depression
Psychosis
Anxiety
Bipolar Disorder
Codependency
Coping Skills
Divorce
Family Conflict
Grief
Mood Disorders