Michelle Kegley
Counselor, MS, LAPC, NCC, NBCCH
Atlanta, Georgia 30341

Do you sacrifice yourself out of concern for others? Have a repeating theme in your relationships that just won't end? Afraid of conflict, don't speak up for yourself, tired of taking on the emotions of others? I specialize in self-defeating behaviors, chronic relationship patterns & childhood wounds. As a mid-life therapist with 15 years of addiction, relationship & self recovery, my passion is to pass on to you how to live self-empowered, have thriving relationships & feel emotionally free. I'll help you get beyond just talking about it & into your well of inner resources & intuitive abilities for healing, clarity, freedom & direction. Many issues surround my specialties such as family of origin, co-dependency, low self-esteem, scapegoating, persistent negative life events, relationship sabotage, difficulty setting boundaries & feeling guilty if you do, fear of trusting or getting too close, toxic shame, fear of abandonment & rejection, emotional sensitivity & anxiety. My goal is to help you trust & believe in you as much as I do! You'll experience YOU in a whole new way - beyond your words & into your feeling, healing & instinctual world for understanding, inner guidance, healing & change. I'm here for you via phone, email or at www.michellekegley.com.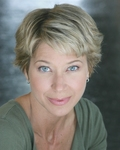 3996 Clairmont Road
Atlanta, Georgia 30341
(404) 496-8849
Directions and Map

Ages & Modality
Adolescents / Teenagers (14 to 19)
Adults
Individuals
Couples

My Specialties
Self Esteem
Relationship Issues
Trauma and PTSD
Trauma
PTSD
Anxiety
Chronic Impulsivity
Depression
Family Conflict
Peer Relationships
Self-Sabotage & Negative Life Patterns
Behavioral Issues
Codependency
Emotional Disturbance
Grief
Sexual Abuse