Star Guides Wilderness
Treatment Facility
Louisville, Kentucky 40269

Navigation to Healthy Sexuality STAR Guides is an outdoor therapeutic program designed for youth and young adults who are struggling with problematic sexual behavior. STAR Guides provides families with navigation through these challenges. Regardless of past behaviors, we believe that all youth can learn to achieve healthy sexuality. Research suggests that for many, sexual problematic behavior first begins during the adolescent years. STAR Guides helps youth to deal with these problems while they are still young. Many youth in today's modern world find themselves lost and in need of direction as they attempt to navigate the thick darkness that accompanies sexual behavior problems. Just as the ancient peoples of the world, they are in need of STAR Guides. Based in beautiful St. George, Utah the program provides teens and young adults with a high impact, life-changing therapeutic wilderness experience in the heart of the majestic red rock of the high desert of Southern Utah. STAR Guides is the ideal intervention for individuals needing to learn to manage problematic sexual behaviors that they have been unable to manage previously. Help for Pornography and Cyber-sex Addiction The first of its kind nationally, STAR Guides offers wilderness therapy that has been uniquely designed for adolescent males combating pornography addiction, cyber-sex addiction, and other compulsive sexual behaviors. This is a particularly effective intervention for those who have been unsuccessful in the past in breaking free from their addictions. Completely unplugged from technology and modern society, addicted teens learn new ways to deal with difficult emotions and problems while exploring the remote high desert of Utah. This life changing experience provides youth with the foundation to build their adult life, free from sexual addiction. Youth who participate in the program come to more fully understand pornography and sexual addiction and the accompanying behaviors while being provided the opportunity to develop skills to eliminate the addictions from their lives. Youth gain awareness of the addiction cycle, the science of pornography addiction, the underlying emotional issues leading to addiction, thinking errors and most importantly, the program provides a strong focus on abstinence maintenance and the creation of a recovery plan for youth to use for maintaining long term abstinence after they have completed treatment. Help for Sexual Abuse Few challenges that families face today, can be as heart breaking as sexual abuse within a family. Because of the sexualization of our culture, the ease of access to pornography along with other factors, unfortunately, more and more families are having to deal with sexual offending behavior in their children. For young people struggling with sexual offending behavior, STAR Guides provides assessment and treatment services to specifically address these issues. In many cases, the offender ends up in the legal system and may be required to leave the family home resulting in the need for placement in a foster home or youth correctional facility. STAR Guides provides a wilderness therapeutic placement that delivers a more impactful and behavior changing experience than any other out-of-home option for youth offenders. For youth who have sexually offended, there is not a better environment for giving a "Wake Up" call that behavior change is needed than the wilderness. Learning to live in a primitive fashion in the remote high desert of Utah without any of the modern amenities for which they have become accustomed is the most demanding and growth promoting experience that a young offender could ever receive.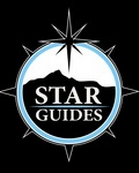 Address Not Known
Louisville, Kentucky 40269
(866) 592-0230
Directions and Map

Ages & Modality
Children (6 to 10)
Preteens / Tweens (11 to 13)
Adolescents / Teenagers (14 to 19)
Preteens / Tweens (11 to 13)
Adolescents / Teenagers (14 to 19)
Individuals
Family
Group

My Specialties
Sexual Addiction
Sexual Abuse
Internet Addiction
ADHD
Academic Underachievement
Addiction
Anger Management
Asperger's Syndrome
Coping Skills
Depression
Emotional Disturbance