Dr. Lynn Mary Karjala
Psychologist, PhD
Roswell, Georgia 30076

There's a myth in our culture that you can't ever get over traumatic events, so you have to learn to live with them. I don't believe that. Within a nonjudgmental, caring atmosphere, and using a blend of the best of traditional and innovative approaches, my experience is that even the deepest wounds can be healed. So whether the wounds come from severe trauma, such as childhood abuse, or from "everyday trauma," such as criticism or bullying, it IS possible to recover and to live richly and fully. That's what my practice is all about. You don't forget what happened, but the events lose their emotional charge, so that they no longer bother you. They no longer color your thoughts, feelings, and behavior. You can choose to recall them if you wish, or you can choose to put them out of mind.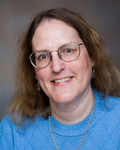 11205 Alpharetta Hwy
Roswell, Georgia 30076
(770) 450-5361
Directions and Map

Ages & Modality
Adults
Elders (65+)
Individuals

My Specialties
Trauma and PTSD
Trauma
PTSD
Anxiety
Dissociative Disorders
Chronic Pain
Grief
Parenting
Depression
Life Coaching
Personality Disorders