A Sober Way Home - Alcohol & Drug Rehab
Treatment Facility
Prescott, Arizona 86303

Top Rated Drug & Alcohol Treatment Facility Sober Way Home is a premier Treatment & Rehab center as seen on Oprah and A&E's Intervention. We provide men and women safe, effective, intensive and expansive therapeutic drug rehab and alcoholism addiction treatment programs in a family-style residential setting that prepares them to remain clean and sober while embracing the benefit of a lifelong 12-Step commitment. A Beautiful Peaceful Setting & Place to get away Located in beautiful Arizona, our Alcohol & Drug Rehab center is the perfect place to get away from it all. Mission Statement TO PROVIDE OUR CLIENTS WITH A SAFE, EFFECTIVE, COMPREHENSIVE, AND LIFE-CHANGING THERAPEUTIC PROGRAM IN A "FAMILY-STYLE" RESIDENTIAL SETTING USING BOTH TIME TESTED AND CUTTING EDGE EDUCATIONAL TOOLS WHICH WILL PREPARE THEM TO LIVE A CLEAN AND SOBER (TWELVE-STEP BASED) LIFE.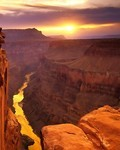 195 Plaza Dr
Prescott, Arizona 86303
(877) 936-3227
Directions and Map

Ages & Modality
Preteens / Tweens (11 to 13)
Adolescents / Teenagers (14 to 19)
Adults
Elders (65+)
Individuals
Couples
Family

My Specialties
Drug Abuse
Alcohol Abuse
Medical Detox
Gambling